Unique Hotel in Singapore
Elegant boutique hotel
Nostalgia Boutique Hotel officially opened September 09, 2009. Hotel offer 48 rooms themed in design - Lush and Colonial. The Lush-theme reflects the historic & romantic aspect of the district, while the Colonial theme proves to illustrate the colonial heritage of Singapore. The rooms are individually furnished with original themed art on the walls. All rooms are equipped with a premium quality linen and beds makes for luscious moments, whilst the high-quality fittings and fixtures in the bedroom and bathroom will make your stay a truly gratifying experience.
Located in the heart of Singapore's oldest estate Tiong Bahru built in the 1930's. Tiong Bahru Estate streets name were after to remember those great business acumen, such as:
Seng Poh Road – was named after Tan Seng Poh (1930-1892). Perak-born local trader, Municipal Commissioner, and justice of peace.
Kim Tian Road – was named after Tan Kim Tian, China-born local businessman who made his fortune through shipping and steamship building in 1866.
Guan Chuan Street – was named after local merchant and Singapore Chinese Chamber of commerce So Guan Chuan.
Tiong Bahru Market has drawn numerous locals traipsing across the island to sample delights of char siew rice and stir-fried prawn noodles, among so many other local delights.
Food Market Center within walking distance:
Tiong Bahru Market - 30 Seng Poh Rd, Singapore 168898
Zion Hawker Center - 70 Zion Rd, Singapore 24779
It is no surprise that time-honored traditions in cuisine culture carry on in the vicinity. The beloved local delights are not forgotten, while cafes and restaurant along the vicinity suites local and visitors' palate.
Enjoy a great deal on breakfast at Prive Tiong Bahru Restaurant walking distance from hotel or indulge in Italian Cuisine at Lucca's Trattoria.
Getting Around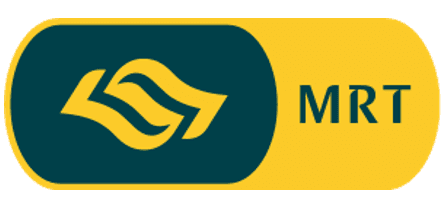 4 mins walk from Hotel to TE Line MRT
2 stations to ORCHARD
4 stations to DEMPSEY HILL
2 stations to VIVO CITY
1 station to CHINATOWN
5 stations to LITTLE INDIA
5 stations to BUGIS / ARAB STREET
3 stations to CLARKE QUAY
5 stations to MARINA BAY SANDS / GARDENS BY THE BAY
15 stations to Changi Airport